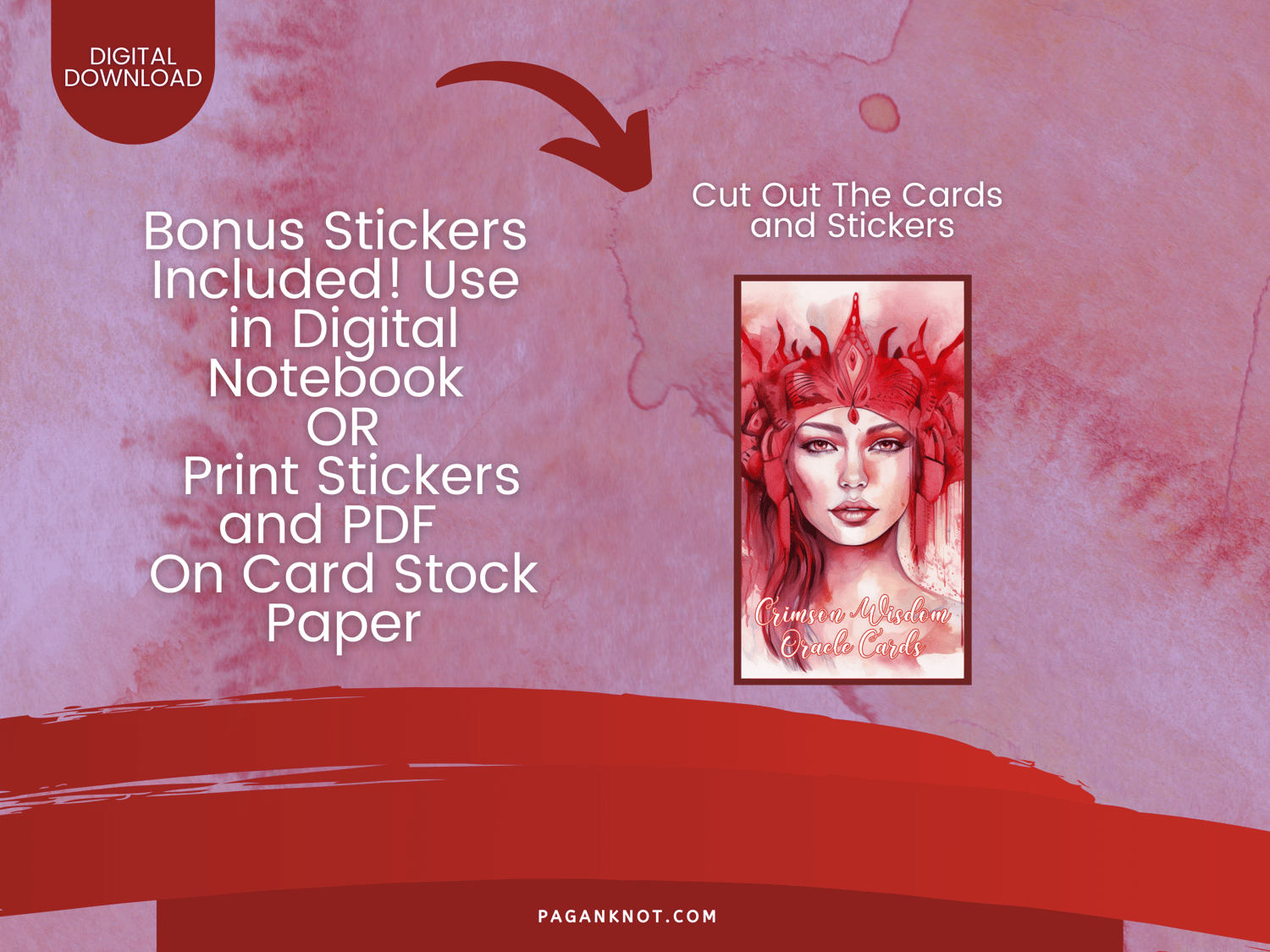 Crimson Oracle Cards
You will get 1 Single PDF containing 40 Crimson Oracle Cards,  
4 Card Backs and 80 Digital Stickers
These are wonderful spiritually uplifting designs you can use in a number of ways. 
Print out the stickers, use them in Scrapbooking, DIY sticker printing, or Journaling!
Use these gorgeous designs to draw spiritual awareness to your journals, scrapbooks, and planner pages. Each sticker has watercolor designa inspired by Oracle and Tarot cards making them perfect for adding a bit of spirituality to your creative projects.
The stickers can be used to personalize your Laptops, Macbooks, Luggage, Bedrooms, Travel Cases, and much more.
PDF for hand cutting
PNG STICKERS (transparent background) 
You can crop individual stickers and save them as PNG files for Digital Planners
Tarot Cards, DIY Tarot Cards, Crimson Digital Planner Stickers, Print and Cut Stickers, Spiritual Stickers, Transparent PNG Stickers, Digital Stickers, Digital Planner Stickers,
Personal Use Only