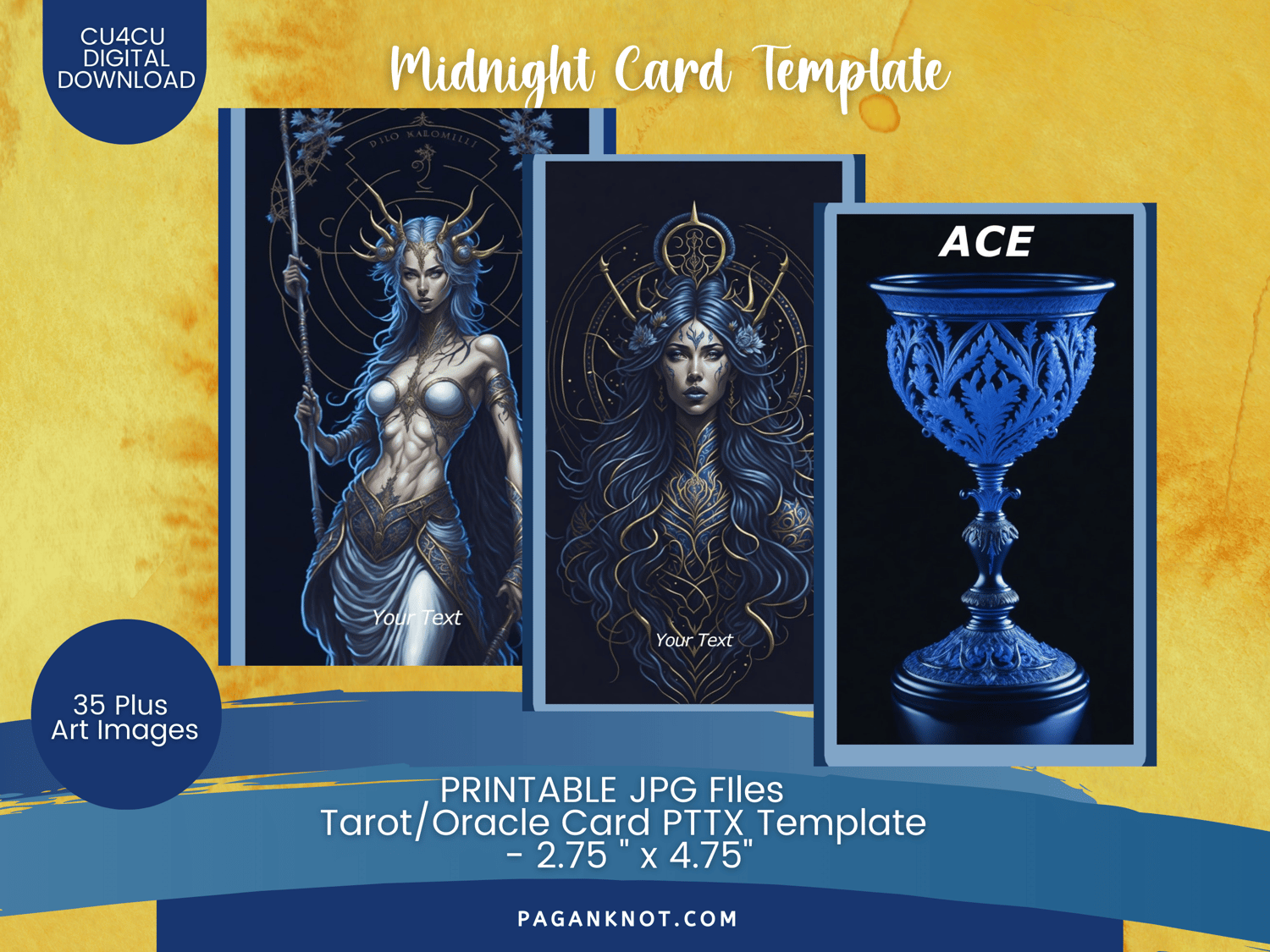 Midnight Tarot and Oracle Bundle
If you have been wanting to make your own Tarot or Oracle cards, but don't know where to start, I have created this bundle for you containing a Powerpoint Template with images installed and room for text.
Use the images I have provided for you, or replace them with your own, and add the corresponding Tarot Titles, or add an affirmation, make them Tarot Cards, Oracle Cards, or Affirmation Cards, the choice is yours.
2 Bonuses:
A word document "Affirmation and Attraction" for you to edit with your own brand, or simply rewrite the entire book. Brand it and sell on your website, or sell on Lulu after you rewrite and change the content.
Also a ready to sell book "Tarot Card Readings" you can use to learn yourself, or pass along as is.
A great bundle for coaches, teachers, or newbies starting out in the spiritual field at a very affordable price.
Commercial Use, Cu4Cu.