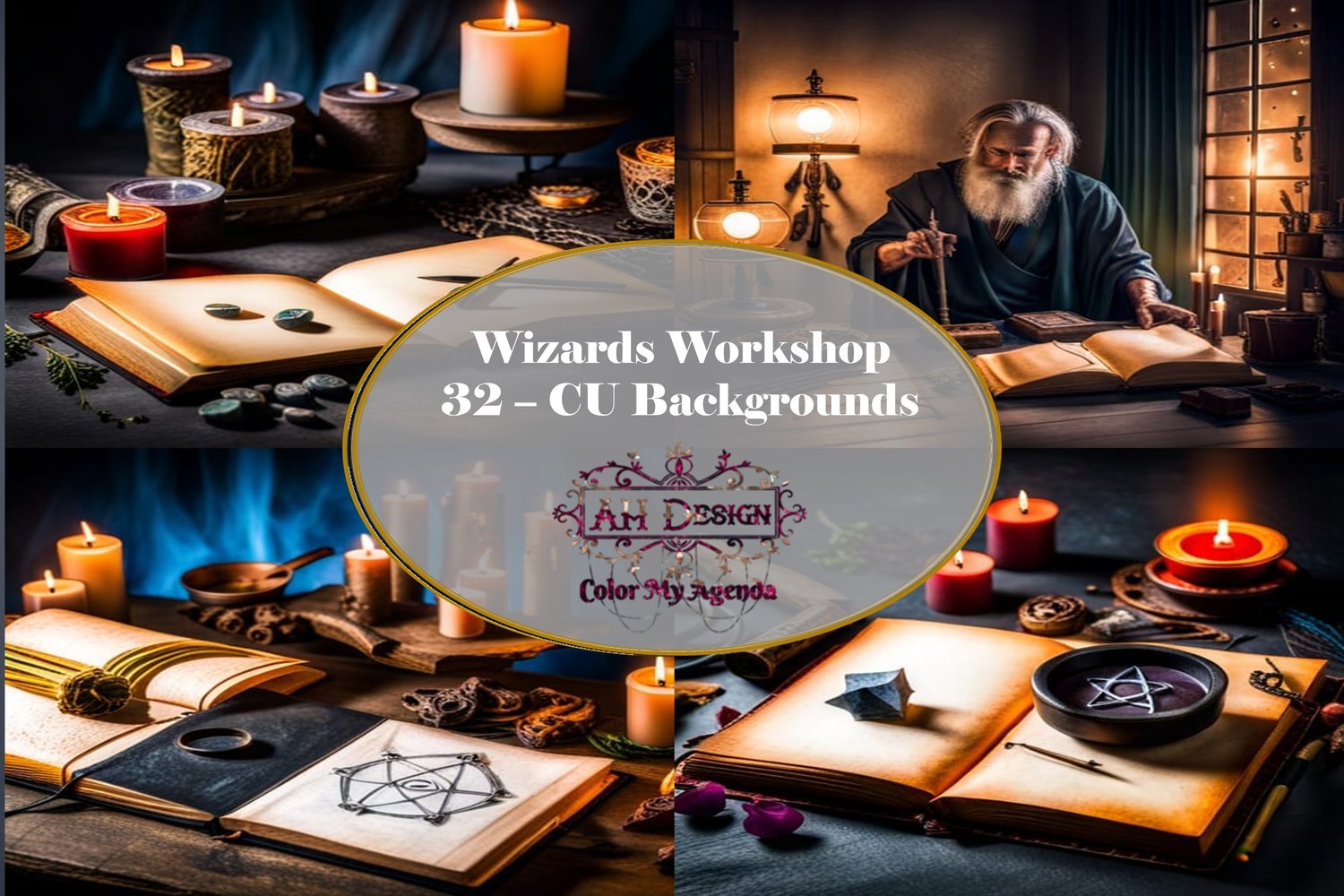 Wizards Workshop Art Papers CU4CU
32 brilliant backgrounds of Wizard Workshops including the tools used for magic.
Unique and beautiful images depicting an entire wizards shop, workbench, alter, or room.
Very useful for a number of different projects.
These are the raw images, size 3072 x 3072, perfect for web design, and web use such as editorials and stories.
You have full commercial use rights and can size these to any resolution, or manipulate the images
any way you like.
What is a CU4CU License?
<<<<< CU4CU (COMMERCIAL USE for COMMERCIAL USE)
LICENSE TERMS FOR ART BY
AHDESIGN for PaganKnot.com
You can use my CU4CU products to make your own :
Scrap kits
Scripts/Actions
Tags
Blog layouts
Quick pages (QP)
Stamps
Websets
Stationery
Craft projects
Cards
Calendars
Candy wrappers
Hybrid products
POD
My CU4CU products can be used to make items that you can
offer or resell to others as CU, as long as they are not offered
or sold "as is" (my CU4CU products are not re seller graphics).
They have to be changed/transformed into new products in a
major way.
You can use my CU4CU items "as is" if it's for a personal scrap kit,
POD, or any other projects that are flattened (like cards, calendars etc..)
Otherwise, you have to make major changes to the items you want to use.
Scripts/Actions: you can not take one of my templates and create
a script without making any changes IF you include a template
version of your script in your file. IFyou do not include a
template in your file, you do not need to make any changes.
Print On Demand/POD : you can use my CU4CU items for POD
as long as they are incorporated into your product and flattened when provided to the customer.
You can not claim the artwork as your own.
Full license enclosed.